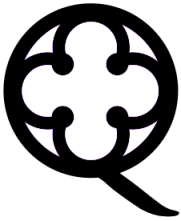 As a historic gateway between the Garfagnana region to the north and the Tuscan cities of Pisa and Florence, it is easy to punctuate your stay in Lucca with day trips to nearby places. These are a few of our favorites.
Florence
An easy hour-and-a-half train ride brings you to Florence, home to much of the world's most splendid Renaissance art. There are enough masterpieces here to fill a lifetime, so don't bother trying to "do" it all. Among our favorites attractions are the Duomo with its famous dome by Brunelleschi, the Uffizi, the Palazzo Pitti and the Boboli Gardens, Santa Croce, the Fra Angelico frescoes at San Marco, the Medici tombs at San Lorenzo, the Ponte Vecchio, and the list goes on. Pick a few highlights, and take your time with them. By the end of a day, the crowds of visitors can be exhausting. You'll be glad to take an evening train back to the quiet inside Lucca's walls.
Pisa
Only twenty minutes away by train, Lucca's historic rival boasts a tranquil river, a famous leaning tower, a Romanesque masterpiece of a cathedral, and an impressive baptistry. While the area around the Piazza dei Miracoli has been lost forever to souvenir stands, bad pizza, and sub-par gelato, between there and the Arno lies a maze of winding streets to explore.
Viareggio
Less than thirty kilometers from Lucca, VViareggio is a classic resort town with beaches filled with bright umbrellas, great seafood restaurants, and vibrant street life into the late evening. It is also home to the annual Carnevale d'Italia in February. From there, venture south to Pisa and Livorno, or north to La Spezia, once a haunt of the English romantic poets.
Bagni di Lucca
As long as you're following the poets, don't miss a stop at Bagni di Lucca, favored by Shelley and Byron. They came for the town's natural thermal spas and stayed for the breathtaking mountains, dotted with villages, that tower above. On the way here from Lucca, be sure not to miss a view of the Devil's Bridge.
Barga
The walled town of Barga lies a little further up into the Garfagnana. Crowning the top of a mountain, Barga is a center of culture past an present, with both ancient monuments and a popular jazz festival in the summer.