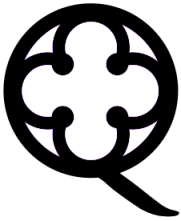 The city's three layers of walls attest to its long history: first the Roman ones, then the medieval, and then the tremendous Renaissance fortifications that are completely preserved, though their armaments have been transformed into public parks. For centuries until Napoleon, Lucca was a fiercely independent republic that successfully resisted the ambitions of neighboring Pisa and Florence.
Today, in a unique way, Lucca makes its history a living one. While a thriving modern city carries on its work outside the walls, the ancient streets and buildings inside remain much as they have been for centuries. It is hardly a museum, however; thousands of Lucchesi live inside the walls amidst world-class shopping, fine restaurants, concerts, festivals, movie theaters, and more. Still, it boasts the quiet of a small city half lost to time.
With easy access to rail and buses, Lucca is a perfect base for day trips around Tuscany. Florence and Pisa are a short train ride away. The Garfagnana region to the north, accessible by train, bus, car, and bicycle, offers mountain vistas and picturesque villages.