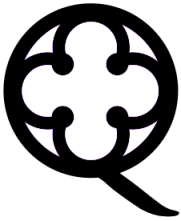 While it is hardly a major travel hub, Lucca is easy to get to from both within Italy and points farther afield.
By air
The closest international airport is Pisa's Aeroporto Galileo Galilei. From there, take a few minutes' train to the main Pisa station, then switch trains for the twenty minute ride to Lucca. There is also a direct bus service to Lucca from the airport. You might also elect to take a taxi.
Because Pisa is not a large airport, its service is limited. Delta's recently-opened flight from New York is the only direct option from the United States. However, making a stop first in another European city, such as Paris, London, Munich, or Madrid, makes Pisa a very realistic possibility.
The next closest option is Florence, which is a little over an hour from Lucca by train. It can be reached by connecting flight through numerous European cities. Direct flights from the United States are available to other airports in Italy, such as Rome and Milan, but they are far enough away that we recommend getting good night's sleep between landing and setting off for Lucca.
By train
Lucca's train station is located just outside the walls on the south side of town. Walking to the apartment from the station takes about fifteen minutes. Trains from Lucca go directly to Pisa (twenty minutes) and Florence (an hour and a half or less), which connect to lines that go all over Italy.
If you are planning to travel on the main train lines beyond Florence, don't shy away from going first class. The price is only slightly higher, and the extra comfort is more than worth it.
By car
Inside the walls, a car isn't much use in Lucca. Nothing is more than a fifteen minute walk away from the apartment, and the narrow streets aren't much fun for vehicles larger than a bicycle. While parking can be found in neighborhoods outside the walls, parking inside is by permit only and quite costly. On our visits, we generally go without a car unless we take a day trip somewhere outside the reach of major train and bus routes, in which case we rent as we need to, by the day, weekend, or week. You can rent a car at the airport in Pisa, and also at two agencies in Lucca.