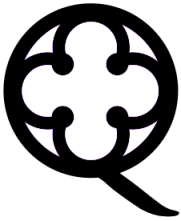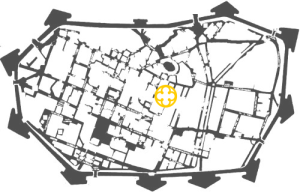 We are located at the center of Lucca's historic walls, just steps away from shopping, restaurants, and museums. It is the perfect place to begin exploring an incomparable city. As it is no more than a fifteen-minute walk to anywhere inside the walls, truly all of Lucca is our neighborhood.
The hardest thing to miss when you walk out the door is the Guinigi Tower, the tallest structure in Lucca, a very short block away. Built as part of a 14th-century palazzo that was the residence of a powerful ruling family, it is immediately recognizable by its roof garden with mature ilex trees. With a modest admission fee, you can climb up to the top for views of the city and the snow-capped mountains beyond. There is no better way to orient yourself when you first arrive.
Click an image to enlarge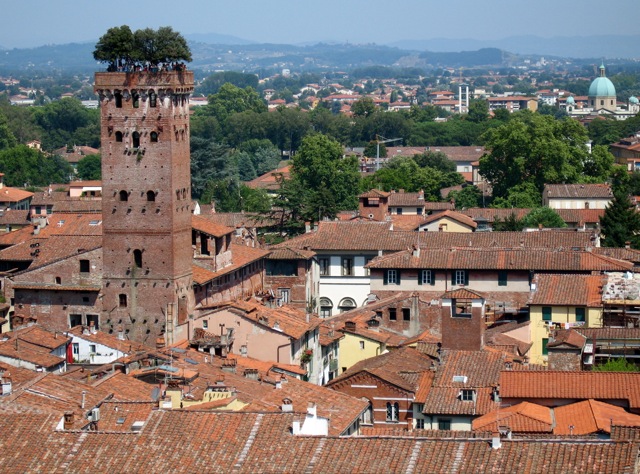 Turn a few corners to find yourself at the a food market, set up in a converted cloister. Inside are stands selling fresh, local fruits and vegetables. In stalls along the side of the market are a series of shops with wonderful Tuscan specialties: meats, cheeses, fish, chocolates, as well as canned and bottled goods. For breads and pastries, there are two bakeries within two blocks. If anything is missing, stop by the modern grocery store just across the square, though it may seem rather sterile in comparison. Even better, find a table at Gigi, the New York Times-profiled trattoria on the other side.
Heading back to the apartment, you may pass by a flower shop, a post office, a wine shop, a handful of art galleries, and the Palazzo Fatinelli, home of the wealthy family that employed Santa Zita, a local saint whose festival is celebrated in the city every spring.